Gallery Talk: Gemma Anderson,
'
Representing Biology as Process'
Faulconer Gallery, Grinnell College, Iowa, US
April 12, 4 p.m.
'Artist in residence Gemma Anderson will introduce her work at Grinnell in the context of the current collaboration with biologist James Wakefield and philosopher of biology John Dupré on the Arts and Humanities Research Council project Representing Biology as Process  (2017-2020). Dr. Anderson has collaborated on a number of innovative art/science projects including Hidden Geometries with the Mathematics Department at Imperial College London; Isomorphology with the Natural History Museum, London; and Portraits: Patients and Psychiatrists (Wellcome Trust Arts Award 2009) in collaboration with psychiatrists and patients at Bethlem Royal Hospital. Co-sponsored by the Institute for Global Engagement and the Biology Department'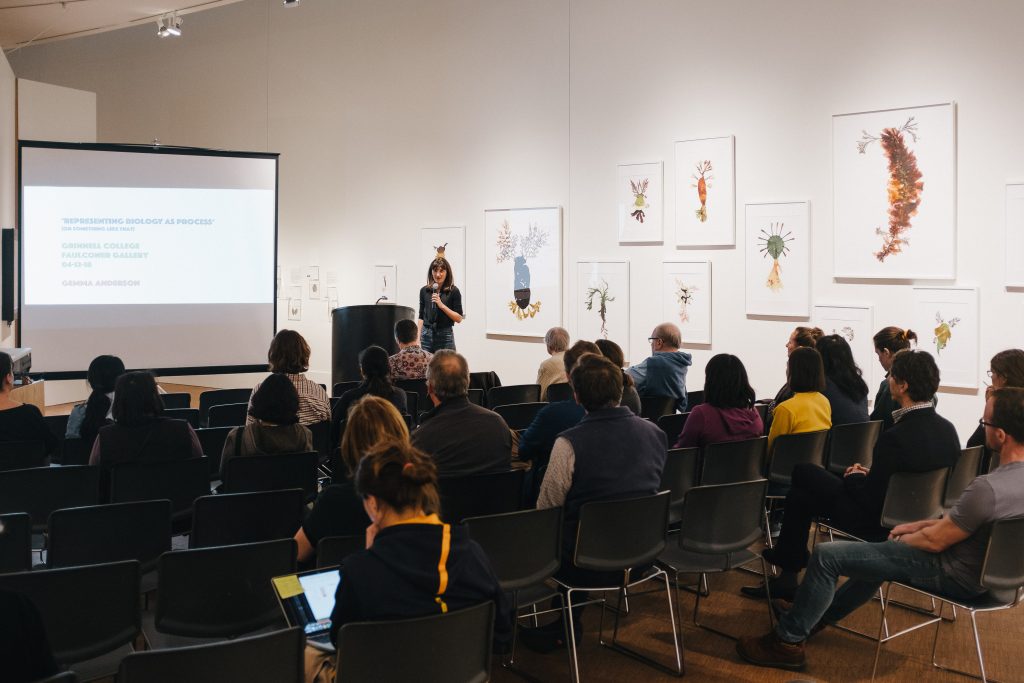 .